Cape Town to Cairo & Jordan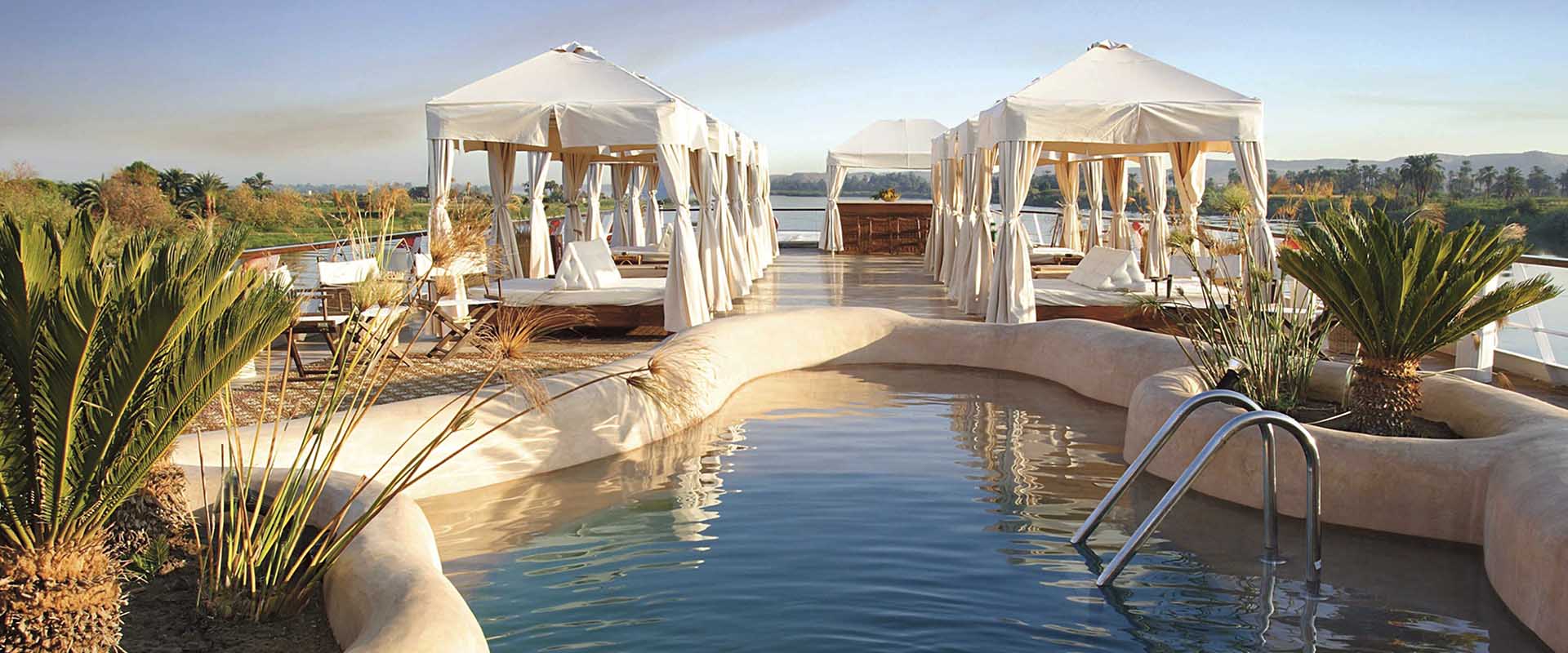 First, you'll immerse yourself in Africa, from the emerald-green hills of Cape Town and majestic Victoria Falls, to tree-climbing lions in Tanzania. Next, you'll discover Egypt and Jordan, swapping lush greens for golden sands, rose-red canyons and ancient wonders. Along the way, your journey will be peppered with unique experiences you won't find anywhere else.
At Scenic Luxury Cruises & Tours, our truly all-inclusive luxury cruises honor the beauty of time. We're not here to rush you from one attraction to the next. We want you to take the route less-traveled. We want you to take the Scenic route.
From tracing the intricate waterways of Bordeaux, to a once-in-a-lifetime journey through Southeast Asia, each Scenic experience is a handcrafted, personalized cruising adventure. This is more than just a river cruise; it's a journey you'll never
...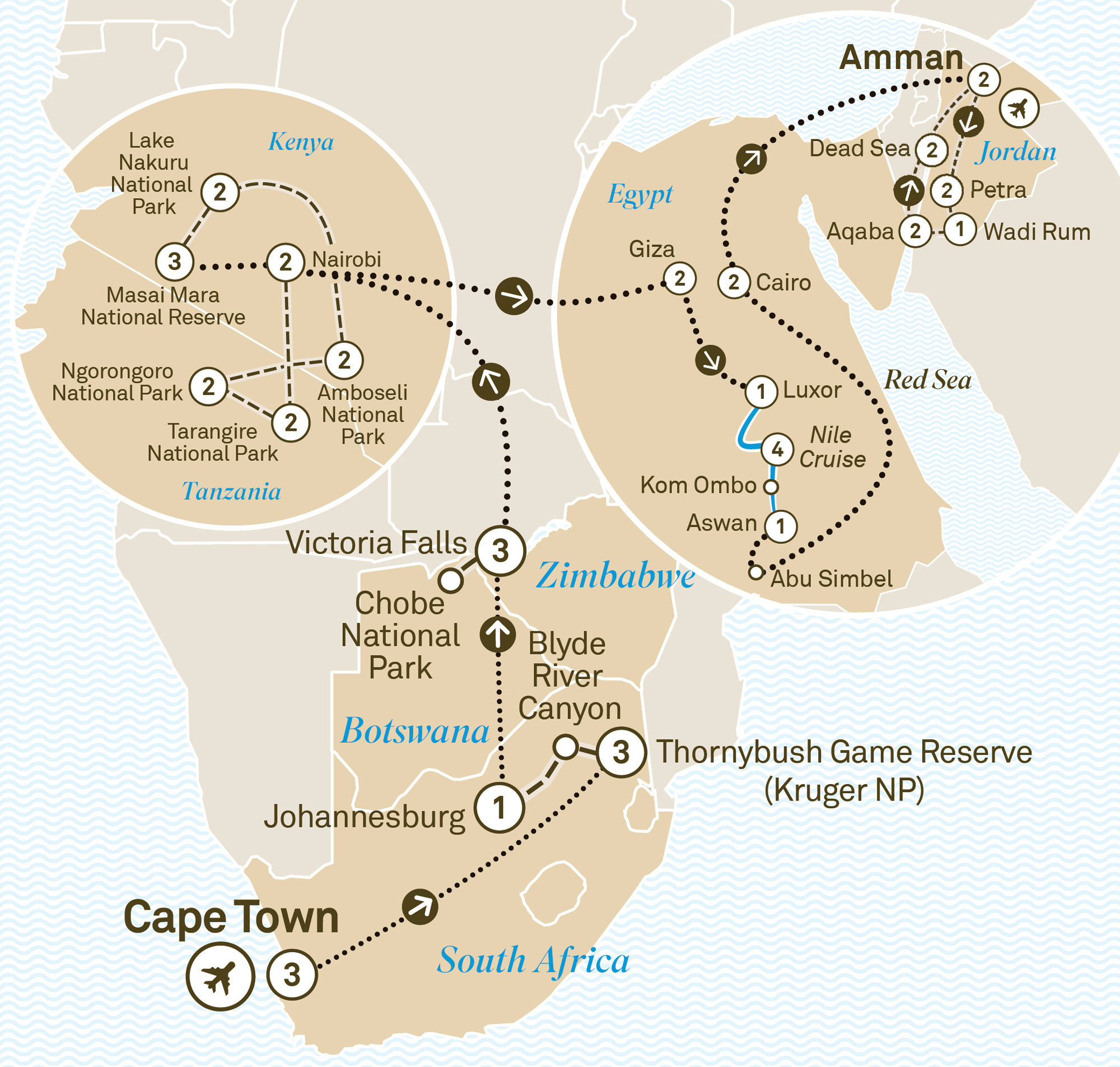 Day
Destination
1
Cape Town
2
Cape Town
3
Cape Town
4
Cape Town > Thornybush Game Reserve (Kruger National Park)
5
Thornybush Game Reserve (Kruger National Park)
6
Thornybush Game Reserve (Kruger National Park)
7
Panorama Route > Johannesburg
8
Johannesburg > Victoria Falls
9
Chobe National Park
10
Victoria Falls
11
Victoria Falls > Nairobi
12
Nairobi > Tarangire National Park
13
Tarangire National Park
14
Tarangire National Park > Ngorongoro Crater
15
Ngorongoro Crater
16
Ngorongoro Crater > Amboseli National Reserve
17
Amboseli National Reserve
18
Amboseli National Reserve > Lake Nakuru National Park
19
Lake Nakuru National Park
20
Masai Mara Reserve
21
Masai Mara Reserve
22
Masai Mara Reserve
23
Masai Mara > Nairobi
24
Nairobi > Giza (Cairo)
25
Giza
26
Giza > Luxor
27
Luxor > Nile Cruise
28
Nile Cruise
29
Nile Cruise
30
Nile Cruise
31
Nile Cruise > Aswan
32
Aswan > Cairo
33
Cairo
34
Cairo > Amman
35
Amman
36
Amman > Petra
37
Petra
38
Petra > Wadi Rum
39
Wadi Rum > Aqaba
40
Aqaba
41
Aqaba > Dead Sea
42
Dead Sea
43
Dead Sea > Amman